When starting the low FODMAP diet, you may feel a bit overwhelmed and nervous with what may seem like a lifestyle overhaul. Good news… while the low FODMAP diet certainly has its fair share of restrictions, it does not eliminate any single food group. Even though some food options may be less familiar to you than others, exploring the taste and flavor of new foods can be fun. If you're still feeling like you're left with few choices, keep reading to learn how to make easy low FODMAP swaps and enjoy your favorite foods, flavors and recipes!
First: Gear up mentally!
Before we delve into tasty low FODMAP swaps, it's important to consider if a mindset shift may be warranted. If your mindset going into the low FODMAP elimination phase is something along the lines of, "I can't eat any of my favorite foods, all of my holiday recipes aren't an option and dining out will be so difficult", then we need to address this before you begin to make dietary changes. Why? Well, at best, you will likely feel increased stress or frustrated regarding your diet and social events – and increased stress can mean worsening GI symptoms. At worst, you'll attempt the diet and never follow it completely because you will feel limited and stuck, which will make it difficult to determine if you are sensitive to FODMAPs – and even more difficult to determine your personal dietary triggers. Or, this type of mindset can worsen your relationship with food and your body. Instead of adding more stress to a major lifestyle change, consider shifting your mindset to consider how exploring these dietary changes can help you manage your symptoms, put you in the driver's seat, and (hopefully) feel well. Furthermore, consider how you can make swaps so you can enjoy your favorite foods and recipes while minimizing GI symptoms. Now, onto the swaps!
Swap Lactose-Rich Dairy Foods for Lactose-Free Dairy Options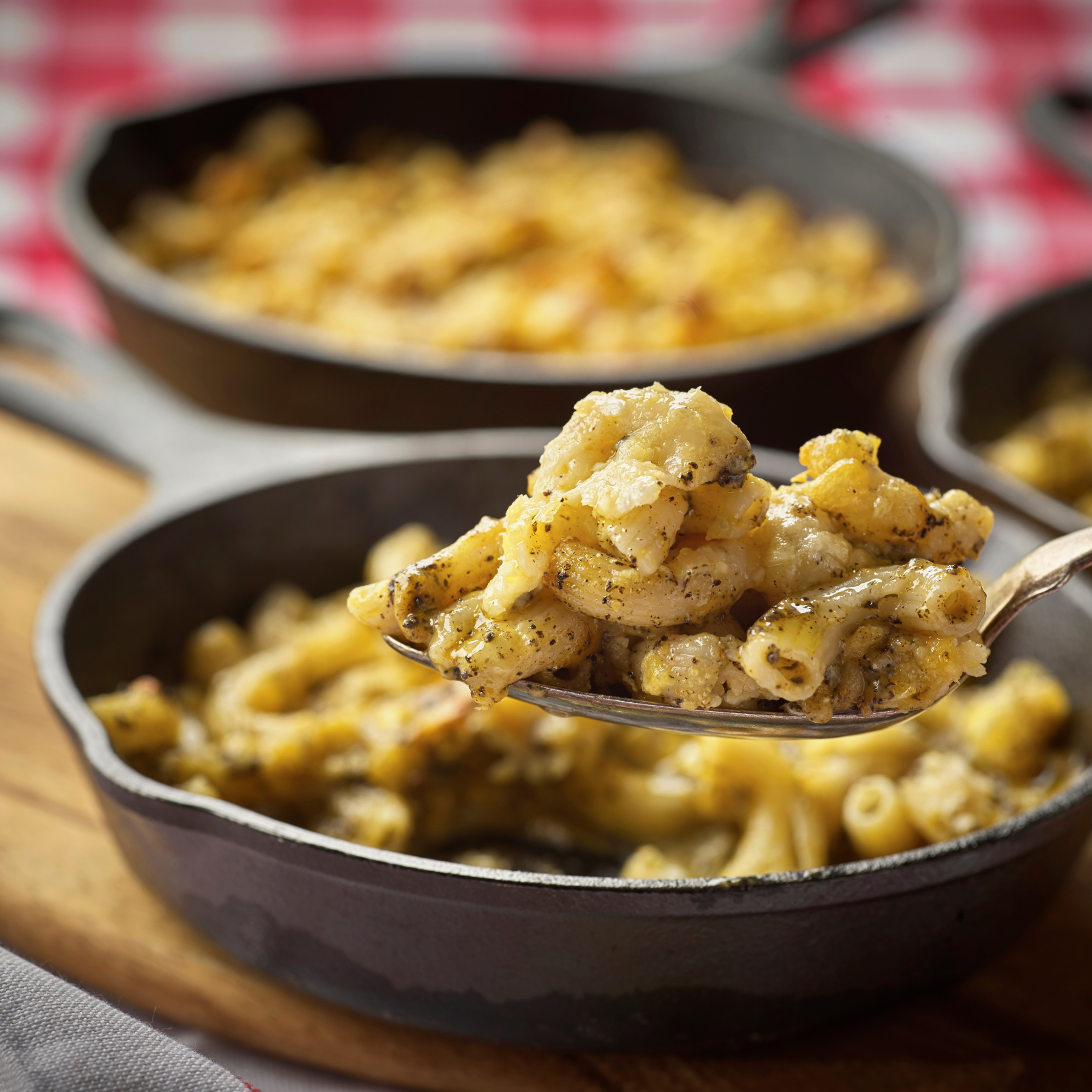 One of the biggest misconceptions that I hear about the low FODMAP diet is that the diet is dairy-free, when that simply is not true. Unless you have a dairy allergy or another medical reason for avoiding dairy, you can enjoy lactose-free dairy products while following the low FODMAP diet. This means that in place of milk, you can choose lactose-free milk – and this is a great substitute in your favorite recipes, such as mashed potatoes, mac and cheese (made suitable for the low FODMAP diet with GF pasta, of course) and creamy soups and sauces. Or, more simply, you can enjoy lactose-free milk with your favorite low FODMAP cereal and coffee. This also means that you do not need to avoid ice cream or yogurt – you just need to choose lactose-free options of these foods (of which there are plenty available)! Many types of aged cheese, such as cheddar, Swiss and pecorino, are also naturally lactose-free or just have a trace of lactose making them suitable for the low FODMAP diet.
Swap Garlic for Garlic Infused Oil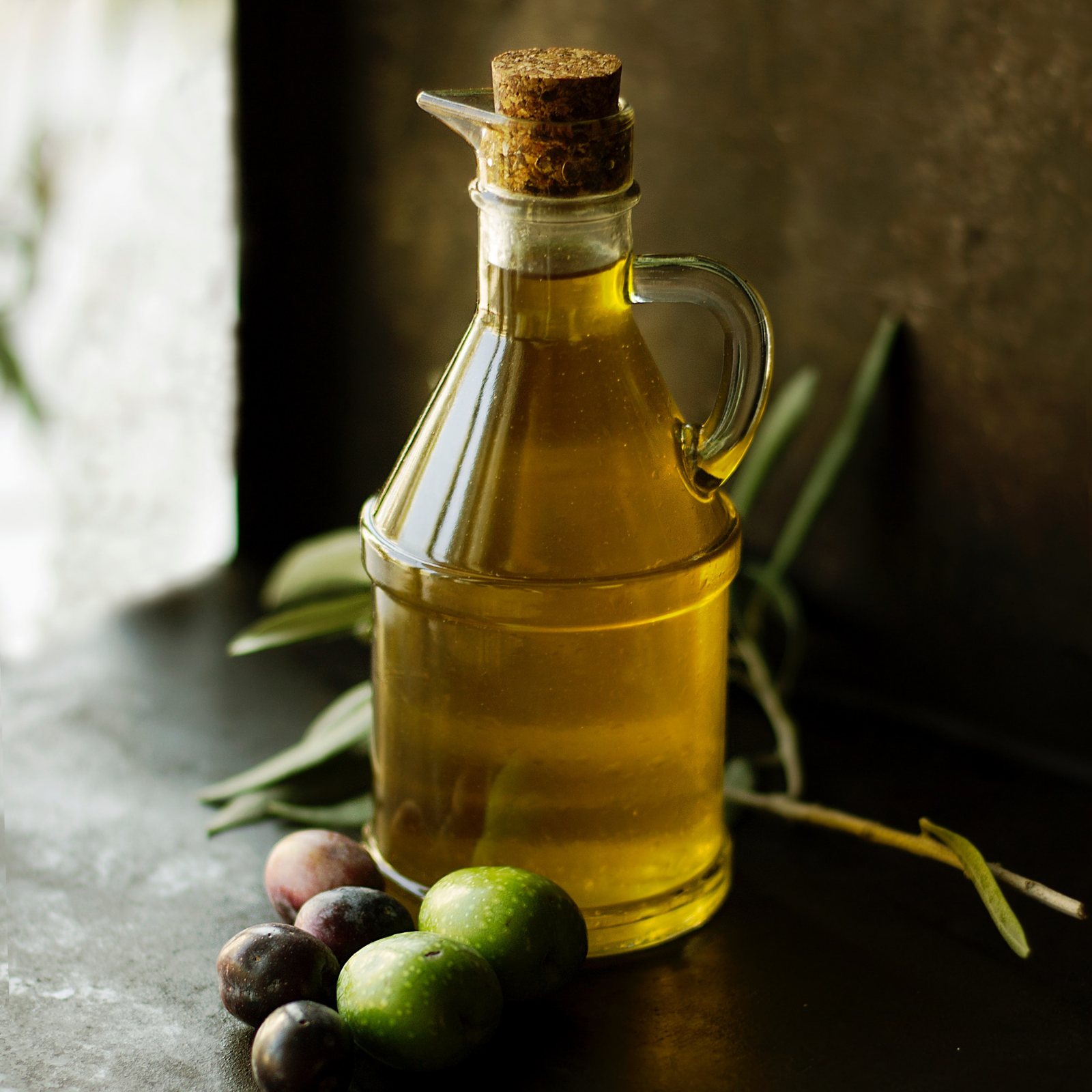 Swapping fresh garlic and garlic powder for a garlic infused oil is one of my personal favorite swaps (and flavor hacks)! You can omit garlic and garlic powder from a recipe and use a garlic infused oil in place of a traditional oil for some garlicky flavor – sans FODMAPs! This is because FODMAPs are not fat soluble, meaning that the fructans in garlic cannot leach into the oil. So, if your favorite recipes call for garlic or garlic powder, make this simple swap! Pssst – the same goes for onion!
Swap Onion for the Scallions and Leeks (Green Parts Only)
In addition to using an infused oil, you can swap onion for the green parts of scallions and leeks, since the bulb (the white area) contains the FODMAPs. This offers an oniony flavor and the scallions also double as a beautiful garnish for many dishes! I love to use the green parts of leeks in soup and the green parts of scallions in eggs!
Swap Cauliflower for Broccoli
Roasted Broccoli, Carrots and Brussels Sprouts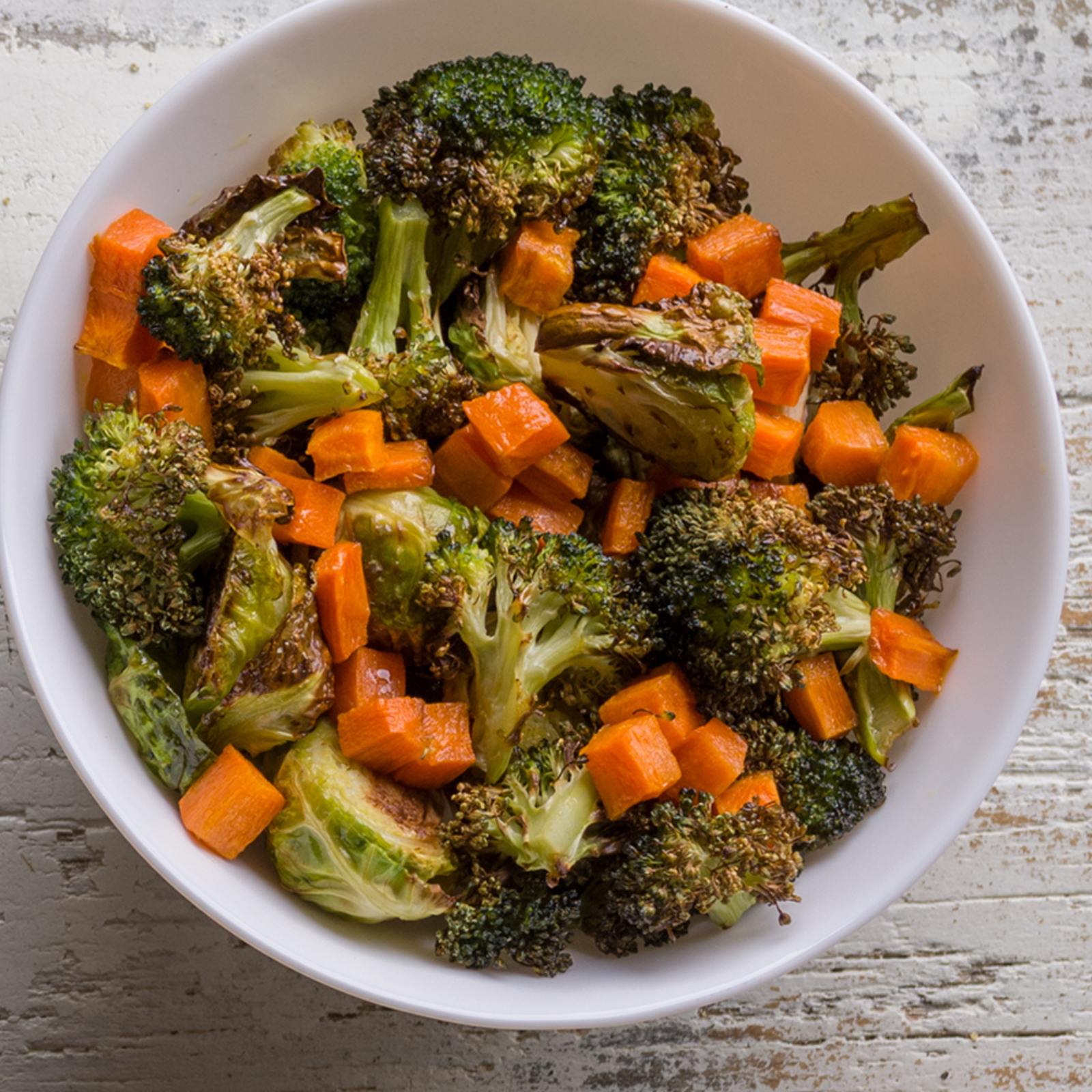 Cauliflower may be having a moment, but broccoli can be thought of as its also-very-nutritious-and-delicious cruciferous cousin! The two are often paired together, but when you're following the low FODMAP diet, you can enjoy broccoli florets (just make sure to avoid the stems as they are higher in FODMAPs). Broccoli is packed with vitamin C, vitamin K and folate, not to mention gut-healthy fiber to feed your intestinal microbes! Enjoy as part of a low FODMAP stir-fry, cooked in an omelet, steamed with cheddar cheese or simply on a salad with a low FODMAP dressing.
Swap Watermelon for Cantaloupe or Honeydew
Watermelon may be what comes to mind when you think of summer and barbecues, but some other melon varieties can easily be swapped in place of watermelon. In particular, cantaloupe is low FODMAP in a 3/4 C (120 g) portion and honeydew is low FODMAP in a ½ C (90 g) portion – and both are currently in season and super sweet right now, as well! Enjoy these as part of a low FODMAP fruit salad – mix with kiwi, strawberries and grapes for a sweet bite at any time of the day!
Swap Blackberries for Other Berry Options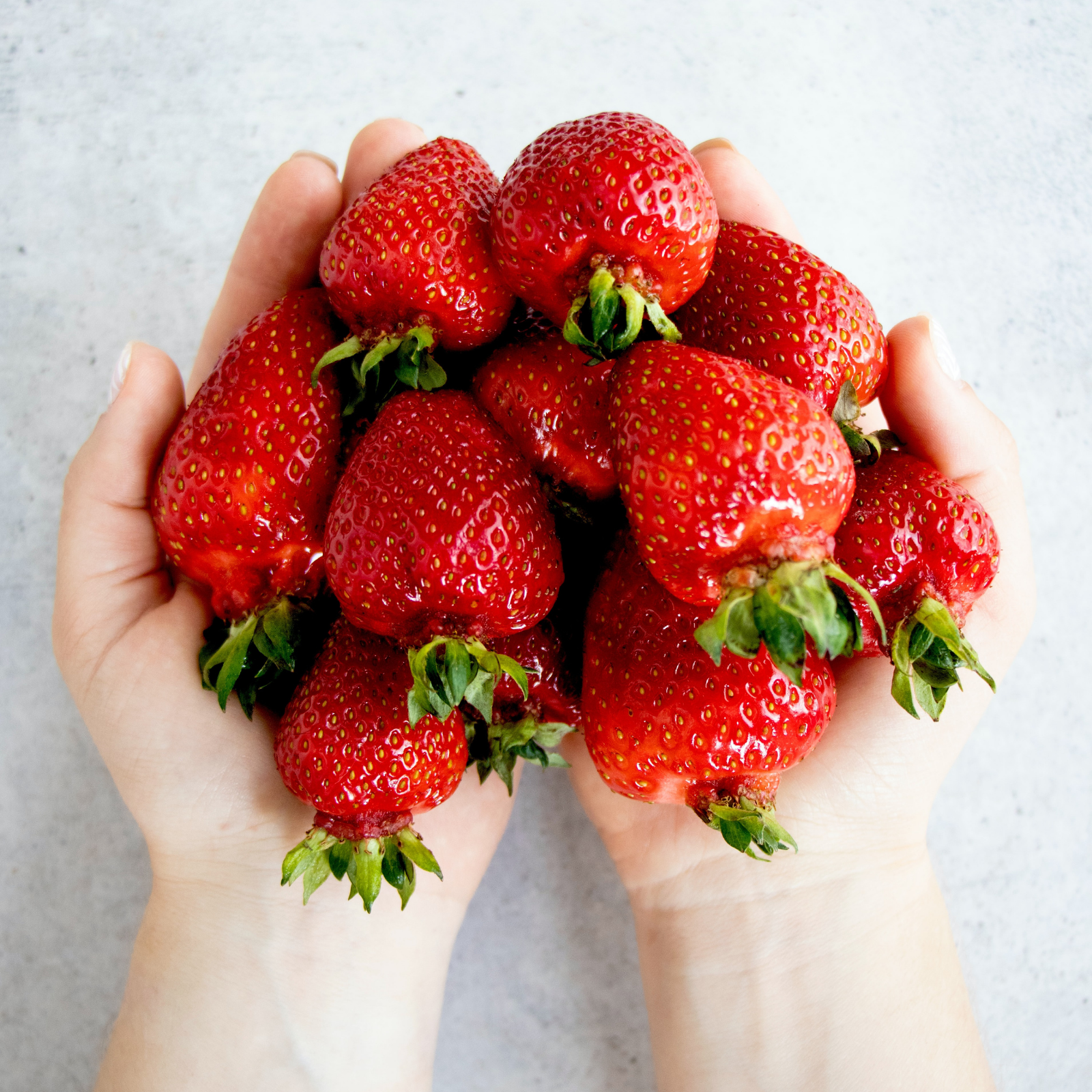 Blackberries may be another high FODMAP popular summer fruit, but many other berry options can be enjoyed! Specifically, strawberries are low FODMAP and can be enjoyed freely on the low FODMAP diet and 1/3 C (60 g) raspberries and 1/4 C (40 g) blueberries are also suitable for the low FODMAP diet. I recommend dipping strawberries in dark chocolate for a sweet treat – you can refrigerate them or, if you're impatient like me, you can simply dip the strawberries in the warm, melted chocolate and enjoy the sweet snack whenever you please!
Swap Honey for Pure Maple Syrup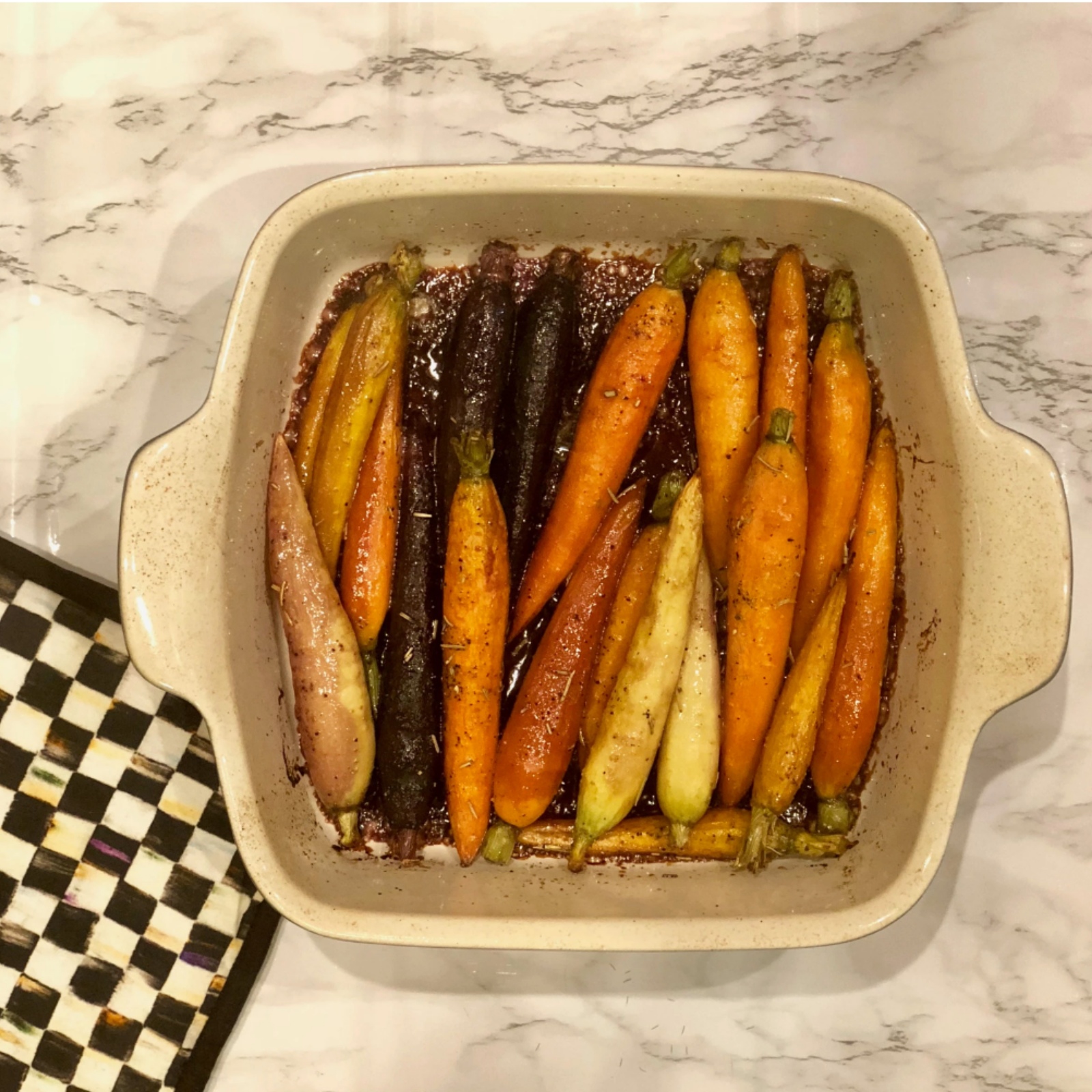 Honey and agave, two high FODMAP sweeteners are used often in baking recipes, mixed into tea, drizzled over yogurt or oatmeal and in a variety of other ways. However, swapping these foods for pure maple syrup is a very simple, one-for-one swap! I also love to use pure maple syrup in my cooking and I've created many recipes using the sweet taste of maple to really pack a flavor punch, from a maple rosemary roasted pork tenderloin to a sweet overnight oats recipe!
Swap Traditional Wheat Bread for Wheat Sourdough Bread
If you do not have celiac disease or gluten sensitivity, you can likely include a slow-leavened wheat sourdough bread, which contains gluten but is suitable for the low FODMAP diet. I recommend going to a local bakery and asking if the sourdough is slow-leavened, which allows the sourdough starter to work some fermentation magic (which can lower the fructan content to that which is suitable for the low FODMAP diet). Enjoy as toast in the morning or a hearty sandwich at lunch – or make a delicious low FODMAP garlic bread by drizzling garlic infused oil and baking until crispy!
If you're still feeling stuck regarding navigating the low FODMAP diet or if you are unsure of how to shift your mindset, individualized nutrition counseling can be very helpful. Kate Scarlata, MPH, RDN, Epicured's VP of Nutrition and Translational Science, also provides a FODMAP knowledgeable dietitian registry on her website, found here.