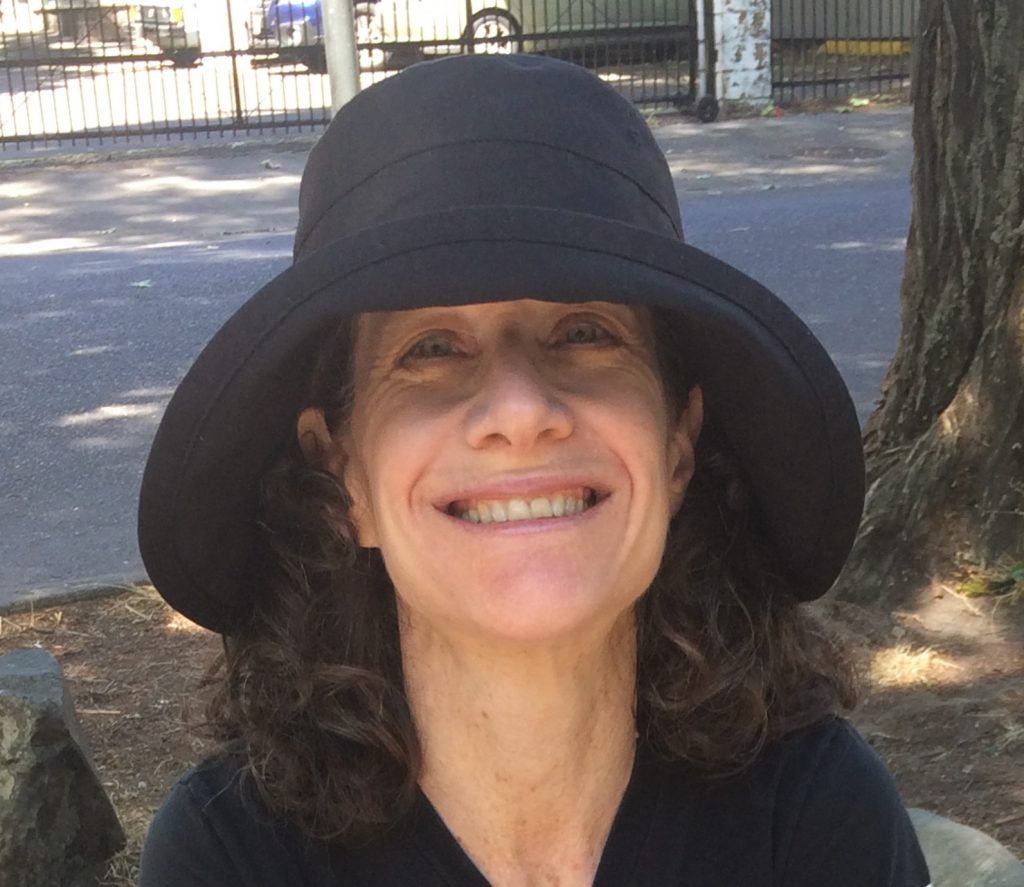 EPICURED CLINICAL NETWORK MEMBER SPOTLIGHT: Erica Ilton is a registered dietitian nutritionist with a private practice in New York City. She is also the lead dietitian at FODMAP Everyday, an online resource devoted to the low FODMAP diet. Erica's specialties include functional and organic gastrointestinal disorders such as irritable bowel syndrome (IBS), small intestinal bacterial overgrowth (SIBO), bloating, constipation, celiac disease, gastroparesis and inflammatory bowel disease.
---
EPICURED: How did you get interested in Nutrition, and specifically gastrointestinal disorders?
Erica Ilton: My interest in nutrition dates back to when my mother was diagnosed with cancer and I began looking into what food could (and could not) do to help someone who was so ill. I was working as a graphic designer at the time, but was ready for a change, so I decided to turn my newfound interest into a career. I went back to school, and after several years of science classes (something I had avoided in college but ended up loving), an internship, and a tough exam, I became a Registered Dietitian.
Gastrointestinal disorders had always been part of my professional focus, but they became the primary one when I opened my own practice in 2011 after having worked at Joy Bauer Nutrition for nearly eight years. I just find this to be the most rewarding area of nutrition because when you help someone normalize their digestive system you can really change their life for the better!
EPICURED: What are some of the responses you've seen to your 3-pronged approach for following a low FODMAP diet?
Erica Ilton: I've had an excellent response to my FODMAP program. Many of my clients have struggled with bloating, pain, gas, diarrhea, and constipation for years, and most have seen tons of doctors and tried multiple diets, medications, and dietary supplements by the time they walk into my office. They're confused by all the (often incorrect) information they've read online and are therefore very open to hearing about a treatment that makes physiological sense and has such a good track record.
A "3-pronged" approach for following the low FODMAP diet is vital for a successful outcome. Many people are only aware of the Elimination phase, and they remain in it indefinitely. It's actually only supposed to last about three weeks, with the purpose of revealing whether or not FODMAPs as a whole are responsible for your symptoms. Staying in the Elimination phase for too long is unnecessarily restrictive and can lead to nutritional deficiencies and other undesirable side effects. The Challenge phase is more diagnostic; it shows us which FODMAP groups are causing your symptoms. I often refer to the final phase, Integration, as "FODMAP for Life," because it's where we take everything we've learned to create a plan tailored to your individual FODMAP profile.
EPICURED: What has been your clients' experience with Epicured?
Erica Ilton: Most of my clients go it alone, to be honest, but those who've tried Epicured have been extremely pleased. The majority are busy professionals who are used to eating out or ordering in, and preparing full meals—especially ones that require special attention to ingredients—is just not a priority for them.
I find Epicured to be particularly valuable during the Elimination phase of the diet because it reduces the risk of being unintentionally "FODMAPed." This helps me correctly interpret a client's response to the diet. I also like the fact that Epicured shows my clients how tasty and varied low FODMAP meals can be. This is really important because trying something new that has the word "diet" attached is not anyone's idea of fun.
EPICURED: What do you see in the future for GI health and nutrition? Or Food as Medicine?
Erica Ilton: In terms of GI health, I think our ever-increasing understanding of the gut microbiome and the brain-gut axis will revolutionize treatments for digestive disorders.
As a nutritionist, I believe in the healing power of food, but I also worry about people taking Hippocrates' famous saying, "Let food be thy medicine and medicine be thy food" too literally. Taken to an extreme it can suck all the pleasure out of eating and lead to nutritional deficiencies, disordered eating, anxiety, and social isolation. I prefer to think of the low FODMAP diet as a scientifically sound way to treat IBS and other GI disorders without medicine rather than as medicine.
EPICURED: I see you counsel clients, write, produce, edit, lecture, and so many things. What gives you the most satisfaction?
Erica Ilton: I get great joy out of all my professional pursuits…when things are going well! When they're not—like when words aren't coming to me for an article I'm writing or a client continues to struggle despite my best efforts—I can go to a self-doubting place. Luckily, I have an excellent "team" that consists of my boyfriend, sister, and a handful of friends to reality check me when I'm not seeing things clearly.
EPICURED: What do you like to do in your free time?
Erica Ilton: I'm a big reader and I can't recall a time when I didn't have a book on my nightstand. I love walking and hiking and am lucky to live in a part of Manhattan that is home to two wonderful parks. I also like to make things with my hands—my home is full of my creations and the materials needed to make them. I even carved out a "wing" in my small apartment for my fabric, homemade rubber stamps, sewing machine and all sorts of other tools and supplies that I've accumulated over the years.
EPICURED: Any advice for those suffering from IBS and other digestive disorders?
Erica Ilton: The most important thing is to find a smart and sympathetic gastroenterologist who will listen to you first and run tests (if needed) later. A proper diagnosis is crucial in order to prevent improper or inadequate treatment that may lead to bigger problems down the road. Once you've been diagnosed, then it's time to see a Registered Dietitian who specializes in digestive disorders.
Resources that can help you:
Erica Ilton: Make an appointment at ericailton.com or contact the office at (917) 734-6500
Epicured: For exceptional low FODMAP, IBD-friendly prepared meals delivered right to your door, visit our menu.
Additional information: https://www.fodmapeveryday.com/top-10-strategies-eating-out-low-fodmap-diet/