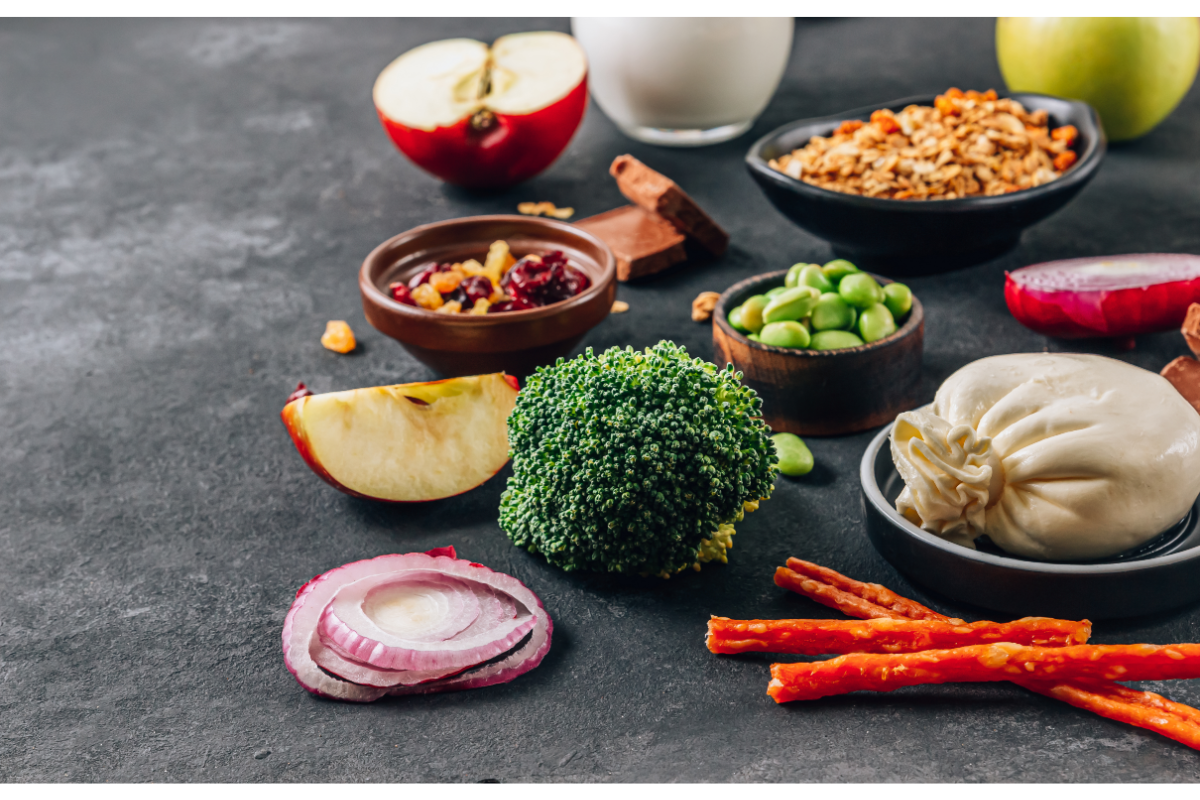 Starting an elimination diet can seem like a lifestyle overhaul. It's easy to become overwhelmed with the restrictions of a low FODMAP diet. However, the mindset you put yourself in is crucial in determining how your health journey will pan out.
How do you get yourself in the right mindset?
Consider and focus on the relief of symptoms you will be feeling. Once on the elimination diet, you will be freed from being restricted by bathroom runs! Think of this like looking at the glass half full. You can look at the half-empty glass by focusing on all the foods you won't be able to eat for now. Or you can look at the glass half full by focusing on the important step you are taking for your health and becoming one step closer to discovering which foods trigger symptom flare-ups.
How can you safely and successfully eat out on a low FODMAP diet?
Be prepared. It is unrealistic for someone on an elimination diet to consume only meals at home. As someone who loves to eat out with friends and thinks of going to restaurants as an activity, I know how difficult it would be to say no to these outings. And I am here to tell you that you don't have to! The key is to prepare yourself ahead of time. There are many ways to do this:
Make sure you have a clear understanding of what foods to eliminate and swap for others.

High FODMAP foods

are tricky to spot, as so many can seem harmless. A great tool is to use Epicured's low FODMAP cheat sheet, located

HERE

on our website. A great tool to keep in your bag when you are out and about!
Do some investigation before sitting down at a restaurant. I am always so eager to peruse the menu at a restaurant that I usually do anyway before arriving with friends. This is also a very good habit to get into, especially for someone who is on a restricted diet.
Call the restaurant beforehand. If you cannot identify any meals that seem like they would be low FODMAP, that's okay! Restaurants, especially those that ask their customers if they have any dietary restrictions, are usually more than happy to make a few changes and swaps in their dishes. Here are a few examples of some swaps to request:

Zucchini instead of broccoli
Goat cheese instead of cottage cheese
Tempeh instead of legumes
Raspberries instead of blackberries
Gluten-free bread instead of Rye bread
Being on an elimination diet does not have to put your life on hold; rather, it is the first step to getting your life back on track! To make your health journey as easy as possible, not only are all of Epicured's meals low FODMAP and gluten-free, the meals are medically tailored and curated by Michelin-star chefs. Even if it does become difficult to find suitable restaurants, Epicured meals are just as delicious as eating out at your finest restaurants!