What is your favorite childhood memory? Do you remember how it "smelled" or how it "tasted"? You probably associate some of your favorite foods with family memories. These memories and foods are also part of our individual and social culture and are important determinants in our health and the dietary treatment adherence of our clients.
Being Spanish, having been raised in Mexico, and now living in the Bay Area has made me incorporate foods and flavors from different cultures into my family's diet. I will never forget the "jamón serrano" sandwiches made with that special bread from the bakery in my grandmother Juana's Spanish town, the "tortilla de patata" that my mother cooks on Low Fodmap Diet Spanish on the weekends, and the "chile rellenos" from Rebe, the family cook in Mexico. Now, my years in the Bay Area have been characterized primarily by having eaten the best sushi and by my neighbors cooking curries to share with my family and me.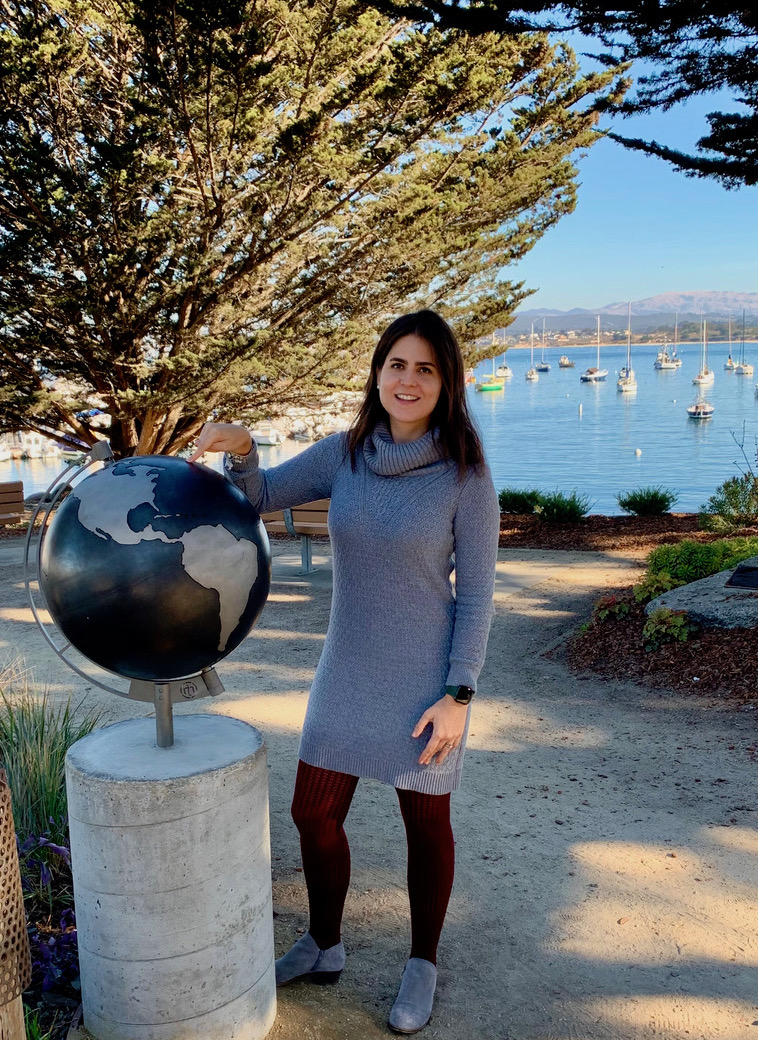 Thanks to cultural diversity, globalization, and the preservation of food as culture, my three-year-old daughter has eaten things at her young age that my dad from a small city in northern Spain did not try until after his 20s. Any given week, at my house, we can have "enchiladas" for dinner one day, "paella" the next day and some other day "gyozas" and they are all part of our new food as culture.
I am fortunate to live in the US and appreciate it for what it is, a multicultural nation. I have met people from around the world and have been blessed to try and learn about a wide variety of cultures and cuisines. I love farmers' markets and local produce, and I also love being able to expand my palate and eat Thai, Vietnamese, Mexican, Persian, Peruvian, Indian, Chinese, Ethiopian, Mediterranean, and more within 5 miles around. The US is so culturally diverse because according to the 2019 Current Population Survey (CPS), approximately 90 million people or 28% of the overall US population are immigrants and their US-born children. The Pew Research Center projects that the immigrant-origin share will rise to about 36% by 2065.
Eating habits are rooted in the cultural, environmental, social, and religious aspects of each individual and society (1). Adherence to dietary interventions is influenced by various aspects such as palatability, ease of preparation, food availability, cost, and cultural acceptance, among others (2). When the dietary interventions are adjusted to the social, emotional, and cultural aspects of the client, adherence to the low FODMAP diet is usually easier and better. It is important, as health providers, that we consider cultural and demographic factors and aspects in the intervention programs we offer and not only the individual characteristics and preferences of our clients to improve adherence (4). Dietary adherence is favorably influenced by cross-cultural dietary interventions, which are based on clinical and socio-cultural criteria, in compliance with the patient's lifestyle (3).
A few weeks ago, I received a box from Epicured with some of my favorite foods like green curry, pad Thai, and zucchini noodles, and was surprised to find a gazpacho inside the box. I have to admit that at first, I was reluctant, and it was the last thing I tried, as I wasn't sure if it was going to taste like a "real" gazpacho. But when I tried Epicured's gazpacho, I was immediately transported to a hot summer afternoon at my parents' house. The flavor captivated me from the first taste, the color was perfect (light red, not strong), the smell was the authentic one (a perfect mix between vegetables and vinegar), the flavor was refreshing and enveloping (which surprised me a lot since they do not use garlic or onion), the body of the soup was perfect.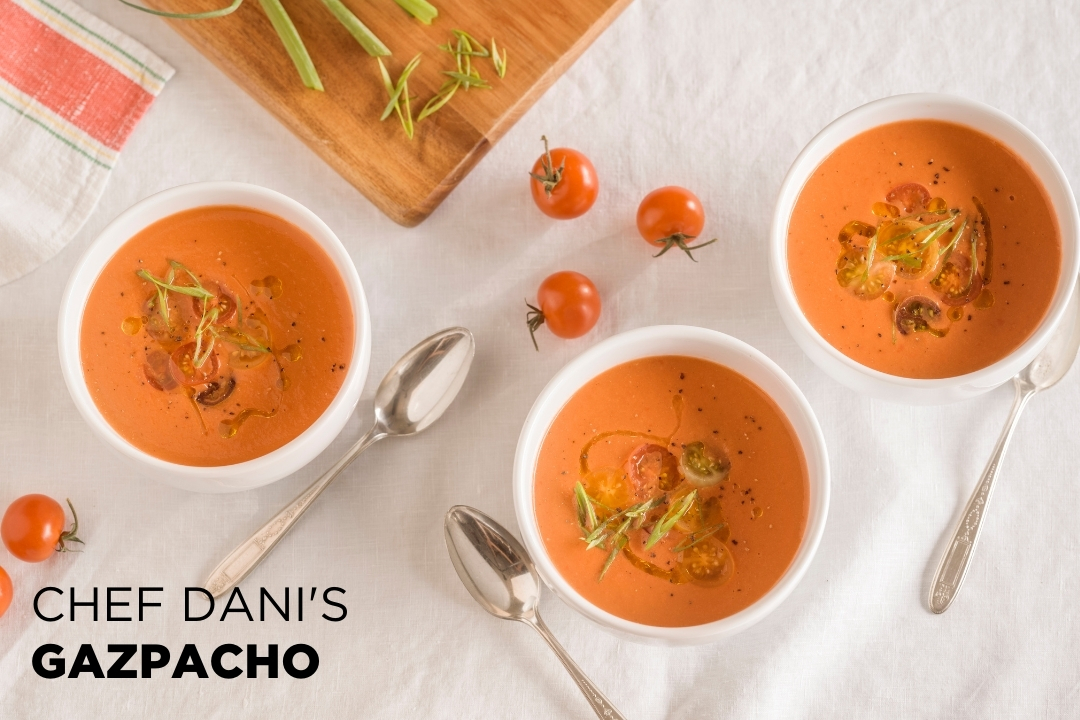 Food is culture, it is universal, and it is our identity. Having low FODMAP options that are culturally diverse helps us maintain our identity and roots.
When doing dietary interventions with my clients, I always take into account cultural diversity, food preferences, and food availability. This has improved their adherence and outcomes. Remember that following a low FODMAP diet can be initially difficult and scary for some people, especially if their cultural aspects are not taken into account. When we adapt our dietary interventions to the social and cultural aspects of our clients, the adherence increases since they realize that they do not have to sacrifice their roots and traditions to have a happy gut.
Thank you Epicured and Chef Dani for being culturally sensitive, developing cultural awareness, and working hard to add variety to the menus you offer, and keeping the flavors authentic.
A few days ago, to prepare this post, I did a survey on my Instagram where I asked my followers what word comes to their mind when they read "culture and food". Some of the answers I got are the following:
1. Health

2. Memories
3. Tradition

4. Experiences
5. Share

6. Love
7. Joy

8. Happiness
9. Travel

10. Parties
11. Family

12. Responsibility
13. Pleasure

14. Nourishment
What other words come to your mind?

(Tell us in the comments!)
Sources:
Sapkota S, Brien JE, Gwynn J, Flood V, Aslani P. Perceived impact of Nepalese food and food culture in diabetes. Appetite. 2017 Jun 1;113:376-386. doi: 10.1016/j.appet.2017.03.005. Epub 2017 Mar 10. PMID: 28288801.

Lewis JD, Albenberg L, Lee D, Kratz M, Gottlieb K, Reinisch W. The Importance and Challenges of Dietary Intervention Trials for Inflammatory Bowel Disease. Inflamm Bowel Dis. 2017 Feb;23(2):181-191. doi: 10.1097/MIB.0000000000001009. PMID: 28079619; PMCID: PMC5250567.

Piombo L, Nicolella G, Barbarossa G, Tubili C, Pandolfo MM, Castaldo M, Costanzo G, Mirisola C, Cavani A. Outcomes of Culturally Tailored Dietary Intervention in the North African and Bangladeshi Diabetic Patients in Italy. Int J Environ Res Public Health. 2020 Dec 1;17(23):8932. doi: 10.3390/ijerph17238932. PMID: 33271775; PMCID: PMC7730264.

Serour M, Alqhenaei H, Al-Saqabi S, Mustafa AR, Ben-Nakhi A. Cultural factors and patients' adherence to lifestyle measures. Br J Gen Pract. 2007 Apr;57(537):291-5. PMID: 17394732; PMCID: PMC2043336.