If you're worried that the low FODMAP diet translates to "bland" or "boring", this is for you! There are so many ways to flavor your food while following the low FODMAP diet – from herbs and spices to infused oils, sauces, and meal toppers, you won't even miss using onion and garlic! Keep reading to learn more about how to get the most flavor out of your low FODMAP journey!
Flavor Tip #1: Use an Infused Oil
You may need to temporarily avoid onion and garlic so as not to trigger your IBS, but you can still enjoy the flavor of these foods! How? Use a garlic or onion-infused oil to get the flavor – sans FODMAPs! FODMAPs are not fat-soluble, meaning they cannot leach into the oil. This allows you to flavor your oil with the infusion of garlic or onion without actually consuming the high FODMAP foods (or, specifically, without consuming the fructans in garlic and onion). You can check out Epicured's previous blog post all about how to make your own garlic-infused oil here.
Flavor Tip #2: Add a Pop of Citrus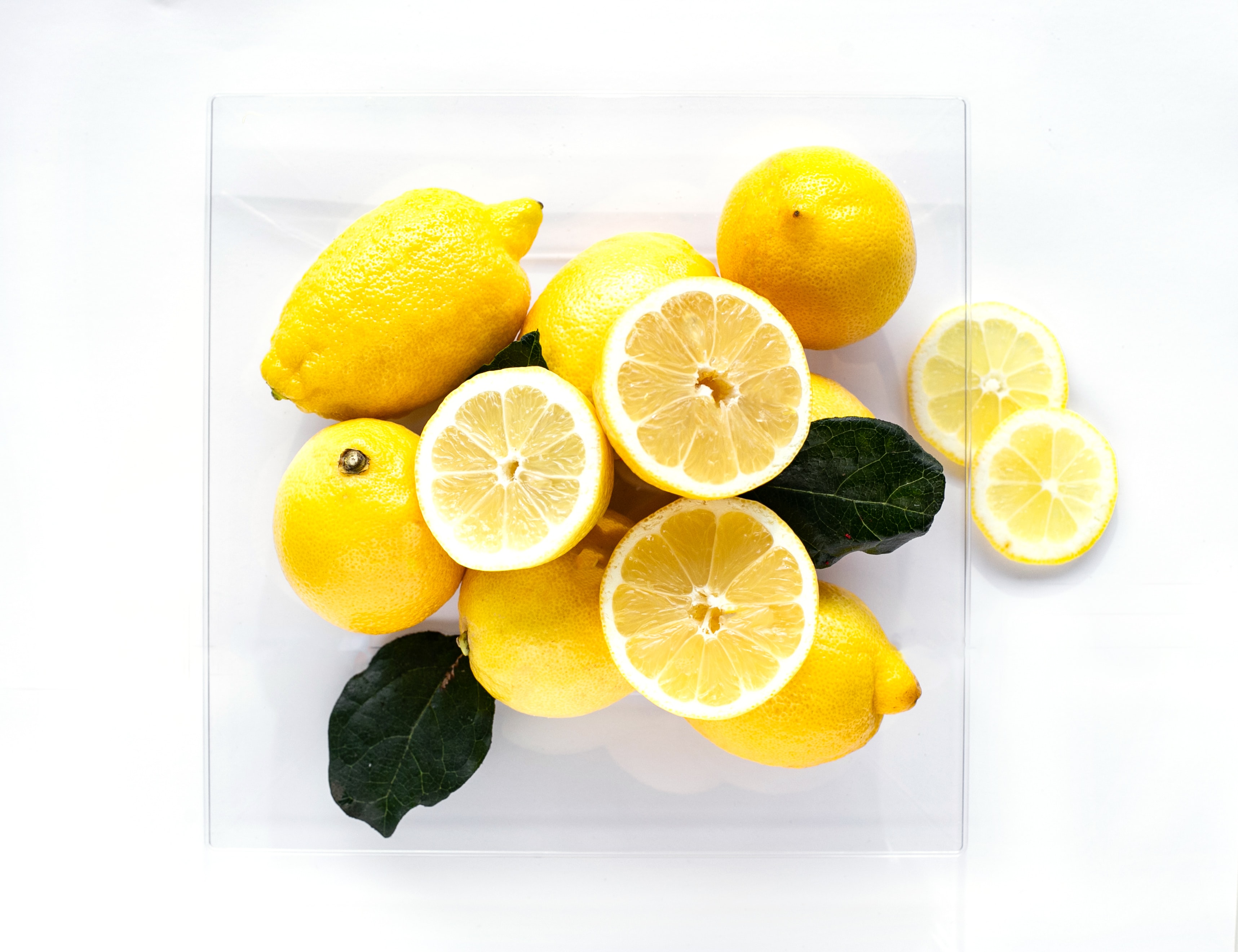 Lemon juice is one of my favorite ways to add flavor to a dish or sauce – and it happens to be low FODMAP in a ½ cup serving! Squeeze fresh lemon juice over chicken or fish, use it as a meat tenderizer (as the acid will work wonders), squeeze over your salad, add to a homemade salad dressing, sauce, or marinade, or make your own low FODMAP, gluten-free lemon pasta sauce. Lemon is such a refreshing, tasty flavor addition and it's perfect for this time of year!
Flavor Tip #3: Make Your Own Dressing or Marinade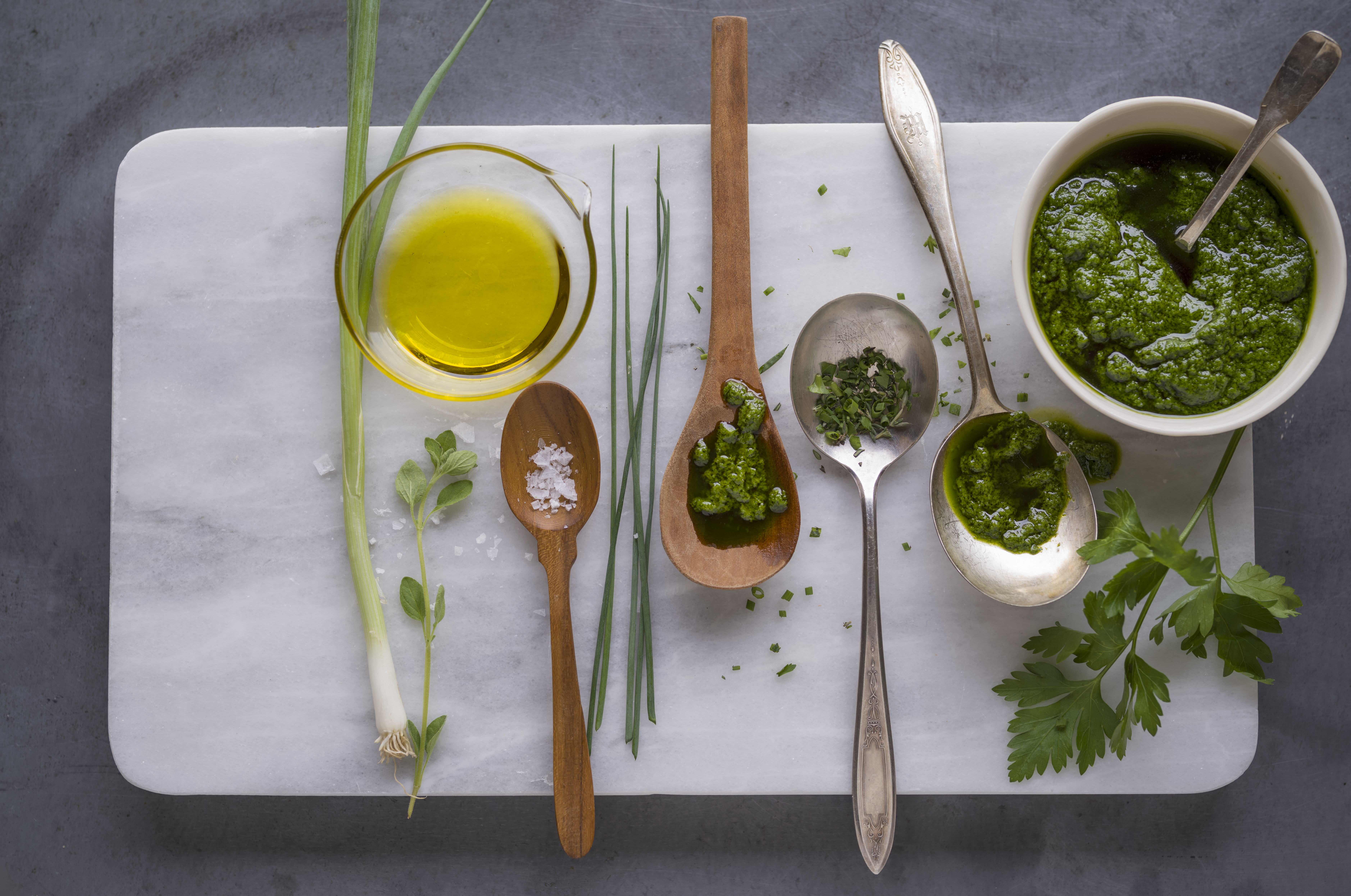 I find that dietary restrictions due to IBS can help me to get more creative in the kitchen! Since many store-bought salad dressings and marinades contain high FODMAP ingredients such as onion, garlic, honey, molasses, high fructose corn syrup, milk, and others, I prefer to make my own options to use at home.
For a simple salad dressing, you can mix olive oil, lemon juice, salt, and pepper. You can also add more flavor by adding mustard, 1 tablespoon tahini, or vinegar, plus additional low FODMAP herbs and spices, like oregano, paprika, rosemary, thyme, or basil.
Flavor Tip #4: Make Your Own Spice Blend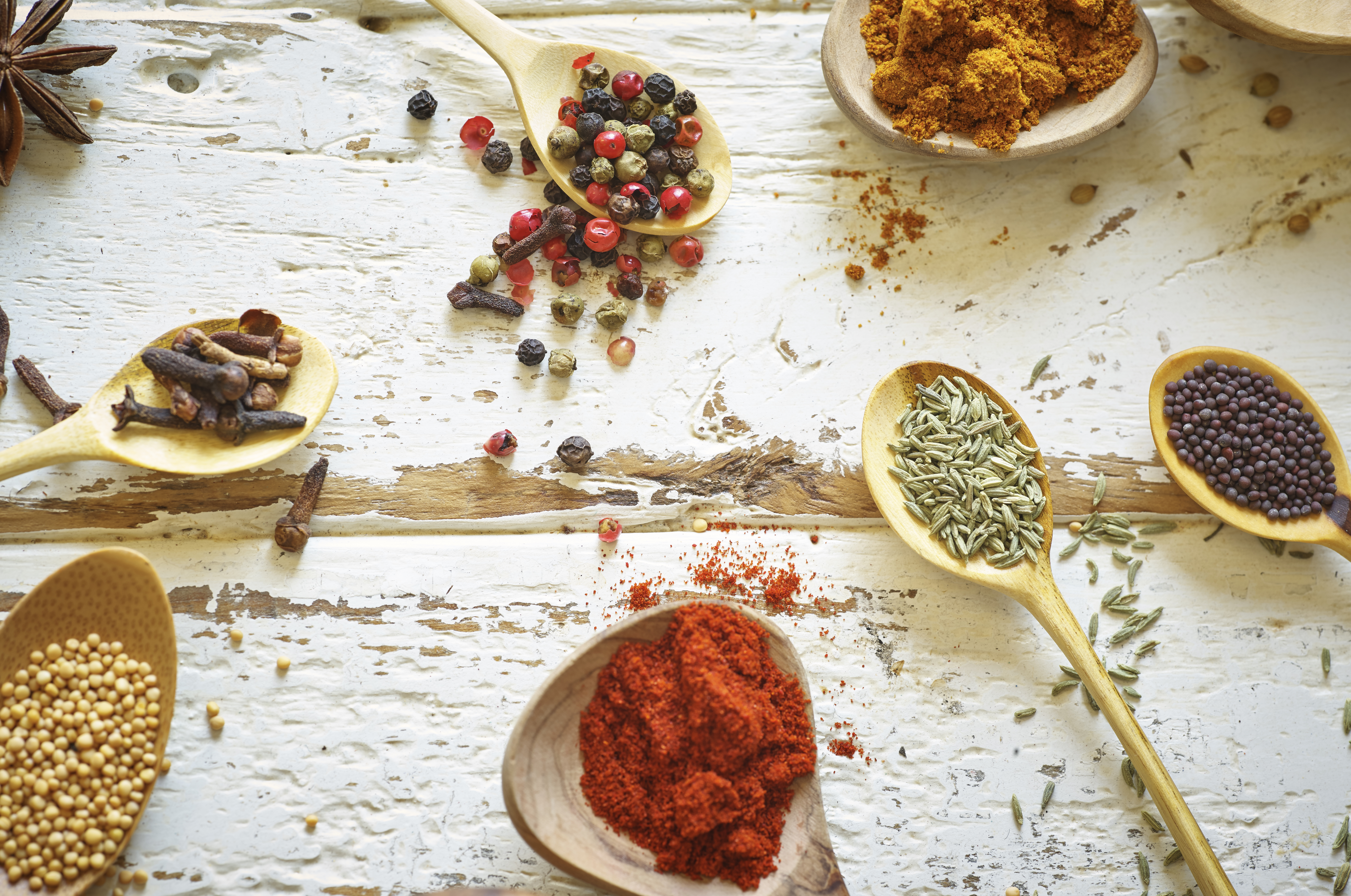 While many pre-mixed seasonings often contain onion powder or garlic powder, you do not need to succumb to bland meals. Instead, add your own blend of seasonings! For a savory flavor without the onion and garlic, you can use asafoetida powder (also known as hing powder). If you would like to make a taco-style seasoning, simply combine salt, pepper, cumin, paprika, and a hint of chipotle powder if you prefer (and tolerate) some heat. You can also sauté your taco meat in a garlic-infused oil for additional flavor! I also love to use unflavored, gluten-free breadcrumbs and add my own seasoning to reduce sodium and keep everything suitable for the low FODMAP diet. You can add oregano, salt, and pepper for a basic mix and use garlic-infused oil for the perfect breading when making chicken cutlets, breaded eggplant, or a topping for baked fish. There are truly so many herbs and spices that are suitable for the low FODMAP diet – it just takes some creativity because many of the pre-mixed options include high FODMAP ingredients.
Flavor Tip #5: Add Meal Toppers for Flavor and Texture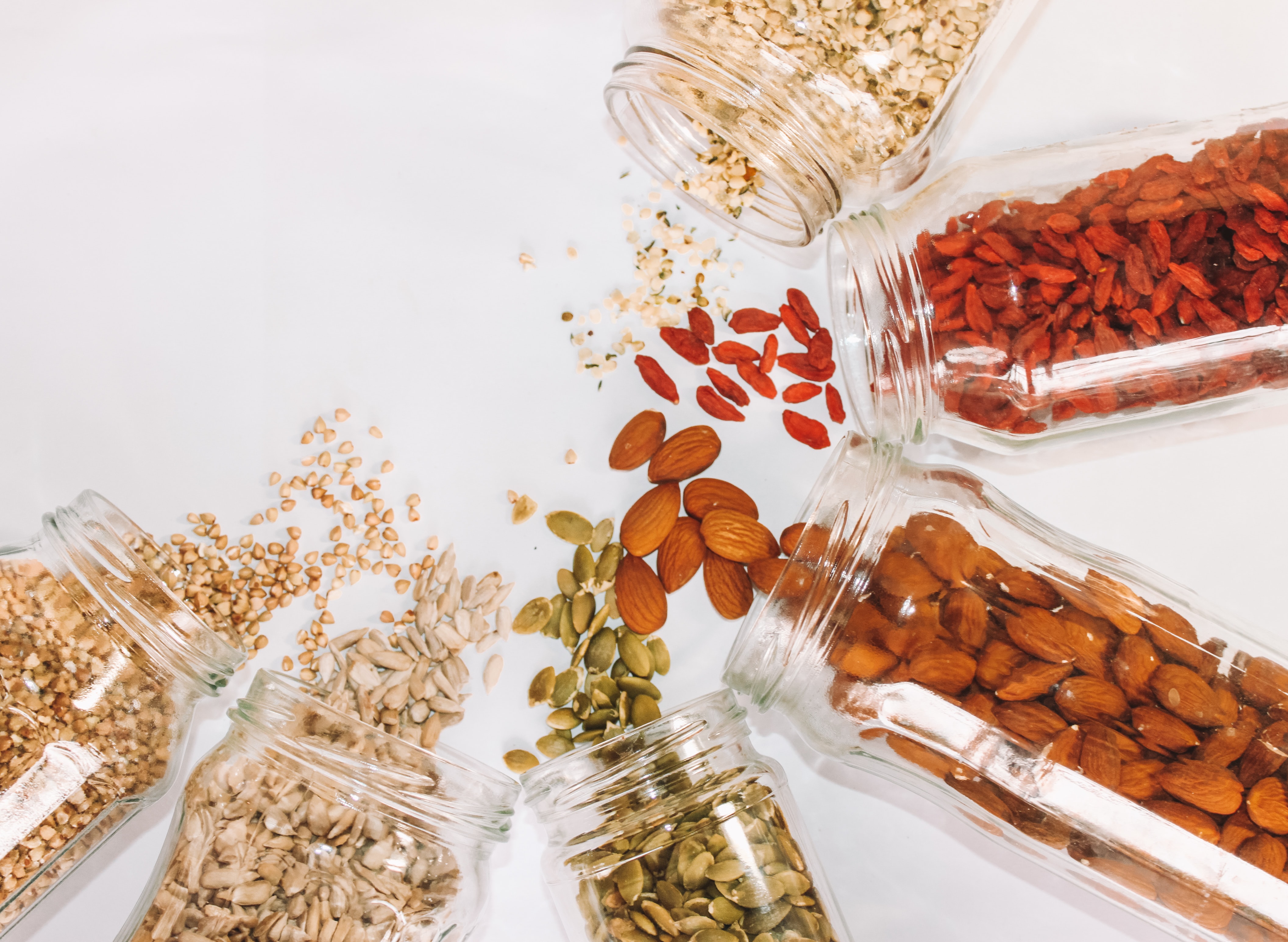 Sometimes you just need to add a little something extra for that ultimate satisfaction! This may mean adding some meal toppers for a little crunch, or a little saltiness, or a little sweetness. Some of my favorite meal toppers are nuts and seeds, which you can add to salads, toast, and veggies – like spaghetti squash or green beans. I recommend sprinkling about 2 tablespoons of pumpkin seeds, walnuts, or other low FODMAP nuts/seeds for additional protein, fat, crunch, and satisfaction! Other ideas for meal toppers include:
Homemade roasted chickpeas (made from canned chickpeas and low FODMAP seasoning, like salt and black pepper – if sticking to a low FODMAP portion of less than ¼ cup)

Lactose-free cheese (great on salads, sandwiches, quinoa or rice bowls, and pasta sauce)

Low FODMAP fruit (adds a refreshing twist to salads, quinoa bowls, roasted veggie side dishes – my favorites include grapes and strawberries)
Flavor Tip #6: Use the Low FODMAP Portion of Scallions and Leeks
Did you know that the green parts of scallions and leeks are low FODMAP? The FODMAPs are actually located in the bulb of these veggies, so steer clear of the white part, but enjoy the low FODMAP onion-like taste of the green part! You can use these options in place of onion in many recipes, or sprinkle chopped scallions (green part only) on top of eggs, baked potato, pasta salad, and other meals for a garnish with some additional flavor.
I love how Epicured takes advantage of the many low FODMAP options available to give their food a punch of flavor. If you prefer to spend less time in the kitchen, they deliver flavorful, home-cooked meals, sides, and snacks to you – no clean-up required!
If you would like additional resources regarding adding flavor while following the Low FODMAP diet, The Low FODMAP Diet Step by Step by Kate Scarlata MPH, RD and recipe developer, Dede Wilson is a great cookbook and resource that reviews all 3 phases of the low FODMAP diet with 165 delicious recipes.
You can also check out my blog here for more low FODMAP recipes!