March 11 is Registered Dietitian Nutritionist Day!
Today, we're celebrating several food and nutrition experts whose mission it is to bridge the gap between dietary requirements and digestive conditions. These registered dietitians are dedicated to changing the lives of their patients, clients, and the RDN community through the healing power of food. We hope you'll enjoy these stories, fun facts, and advice from these special registered dietitians!
Lauren Cornell, MS, RD
I'm Lauren Cornell, MS, RD. I'm a clinical dietitian in private practice in Los Angeles specializing in digestive disorders and sports and performance nutrition. My sweet spot is helping patients and athletes with IBD, Celiac, or SBS to return to or maintain an active lifestyle and optimize their performance in sports.
My fun fact is that I have a deep deep love for sharks! I grew up in Key Largo, Florida with the ocean as my backyard. My infatuation with those beautiful creatures grew from a young age. I actually wanted to be an ichthyologist (marine biologist who specializes in sharks) before I wanted to be a dietitian, but now, I chase those beauties all over the globe for fun! Shark Week is my favorite holiday, I have more shark paraphernalia than I have room for, and I can spout off random shark facts at any given moment. Did you know that bull sharks have more testosterone than any other animal on the planet?
My hope for my patients is that they understand that life doesn't have to stop once they receive a diagnosis and that pain, discomfort, and low quality of life doesn't have to be their new normal. There are many treatment options for everyone, and my goal is always to help my patients find a treatment plan that works best for them to have them feeling their healthiest and happiest!
Hear more from Lauren! laurencornellnutrition.com |@laurencornellnutrition
Bethany Doerfler, MS, RD, LDN
I'm a senior clinical research dietitian in the Digestive Health Center at Northwestern Medicine. My research interests support my clinical practice where I integrate lifestyle medicine and Medical Nutrition Therapy in the treatment of Eosinophilic Diseases and allergic bowel conditions as well as motility disorders and those of the brain gut axis.
My fun fact is that I'm one of six siblings and I personally have three sons so I love a large, loud get together!
I hope to use nutrition science and culinary arts to help people achieve the balance of a minimally restricted but healthy diet. There are many ways to eat healthy and techniques to work around dietary restrictions.
Hear more from Bethany! pri-med.com
Tamara Duker Freuman, MS, RD, CDN
I'm an NYC-based registered dietitian who's been embedded in a GI practice for 10 years. I help patients manage symptoms of a wide array of GI (and other) disorders through diet, though my particular expertise is helping people identify the underlying cause of their bloating and correcting it. I have a pretty well-developed sense of listening to peoples' symptoms as they pertain to food choices and meal patterns that enables me to help isolate and identify specific dietary symptom triggers both common, uncommon, and downright rare!
My fun fact is that before I was a dietitian, I had a career in the beauty industry, and may have helped to develop one of your favorite body lotions or lip balms!
My goal is to help my clients enjoy the most diverse, minimally restricted diet they can comfortably tolerate. I'm not a fan of extreme elimination diet protocols, and tend to think that the current trend toward wide-scale elimination of plant-based foods like grains, fruits, certain vegetables, and especially legumes as a means to 'heal the gut' or reduce inflammation has got the science completely backwards.
Hear more from Tamara! thebloatedbellywhisperer.com | @bloatedbellywhisperer
Andrea Hardy, RD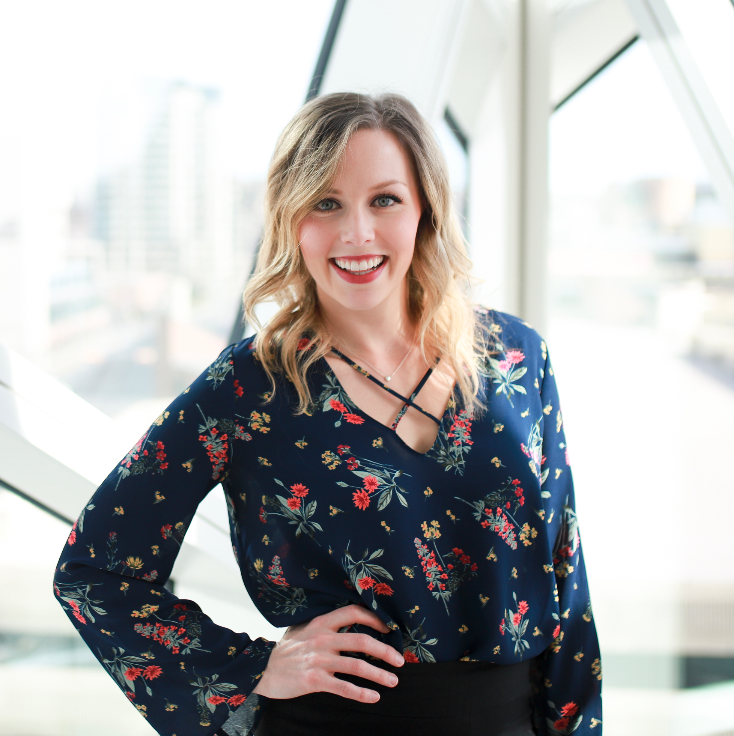 I'm Andrea Hardy, a dietitian with expertise digestive diseases and the gut microbiome. While my background and previous research has been in liver disease, I developed a private practice with a team of five that primarily works with functional and structural gut disorders. I have a particular interest in IBS, because I have IBS myself!
My fun fact is that I used to be SO shy and nervous. I wouldn't even raise my hand in class, let alone public speak. Now, I love speaking in front of people! In fact, I just launched a podcast called 'Let's Gut Real!"
My hope for clients is that they feel empowered to make nutrition and health decisions that are best for them, rather than rooted in fear or misinformation.
Hear more from Andrea! @andreahardyrd
Nancee Jaffe, MS, RD


My name is Nancee Jaffe and I've had the pleasure of working for UCLA's Division of Digestive Diseases as their lead dietitian for the past seven and a half years. I love working with disorders of the brain-gut axis as well as collaborating with our amazing doctors, dietitians, and physicians in other divisions on large-scale projects to help support our gastrointestinal patients.
My fun fact is that in my spare time, I love to dance, make art, and drink lots of tea and coffee.
My biggest hope for my patients is that they find equanimity with their health issues, realizing their bodies are not flawed, that the body is simply being the body, it's not their fault, and that there are lots of things we can do to help them feel better both from the brain and the gut side of the axis. They deserve our compassion, understanding, support, and guidance.
Hear more from Nancee! nanceejaffe.com
Erin Judge, RDN
I'm Erin, a Nashville-based RDN. I help women with IBS manage symptoms through nutrition counseling and lifestyle coaching. I do this through a virtual practice that includes one-on-one and group programs.
My fun fact is that my first job as a dietitian was providing nutrition and food safety education to an anti-trafficking organization in Cambodia.
I truly believe that those with IBS should be able to live life fully, not controlled by their symptoms. They deserve a life of food freedom, body confidence, and vibrant relationships.
Hear more from Erin! judgenutrition.com | @erinjudge.rd
Alyssa Lavy, MS, RD, CDN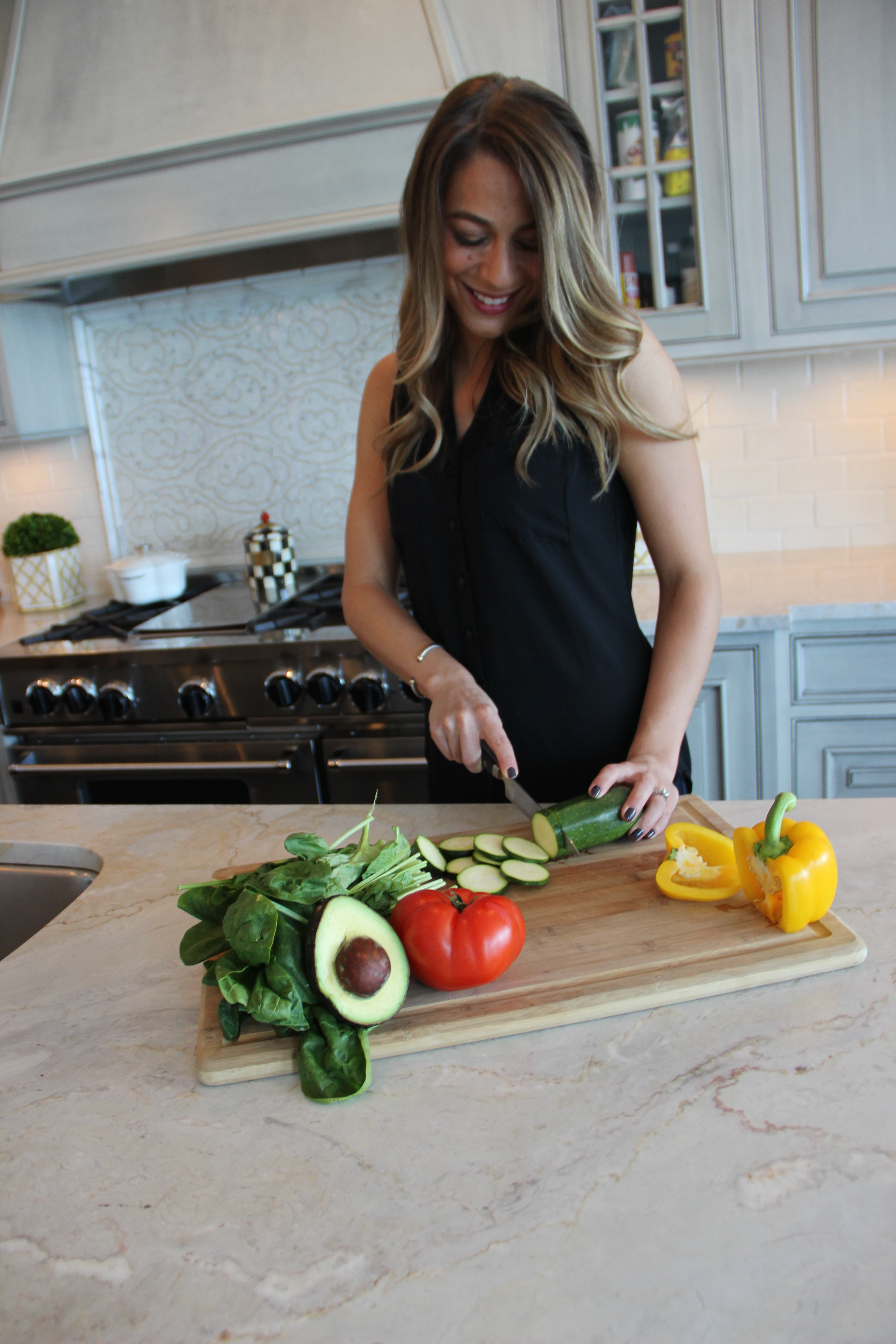 My name is Alyssa Lavy and I'm the owner of Alyssa Lavy Nutrition & Wellness LLC, a private practice with a mission to repair gut health and food relationships. I work with many digestive health conditions, including gastroparesis, IBD, celiac disease, and others. I specialize in the nutritional management of IBS. Specifically, I help individuals to identify their personal dietary (and non-dietary) triggers and manage their symptoms in the least restrictive way possible.
My fun fact is that when I was younger I wanted to be a singer/songwriter but, I'm a much better dietitian!
I hope to help clients to eliminate food fears and take charge of their condition by managing their symptoms and enjoying the most nutritious, delicious, liberalized diet possible.
Hear more from Alyssa! alyssalavy.com | @alyssalavyrd
Laura Manning, MPH, RD, CDN
I'm an NYC-based RD working in The Department of Gastroenterology at Mount Sinai Hospital. My specialty is IBD and I work with a medical team dedicated to treating all aspects of the autoimmune disease.
My fun fact is that I worked in my family-owned fish market for my whole childhood and I enjoy restoring antique boat motors with my husband.
My personal quote that I live by is, "Surround yourself with good people and great food."
Hear more from Laura! lauramanningrd.com | @manning2394
Martha McKittrick, RD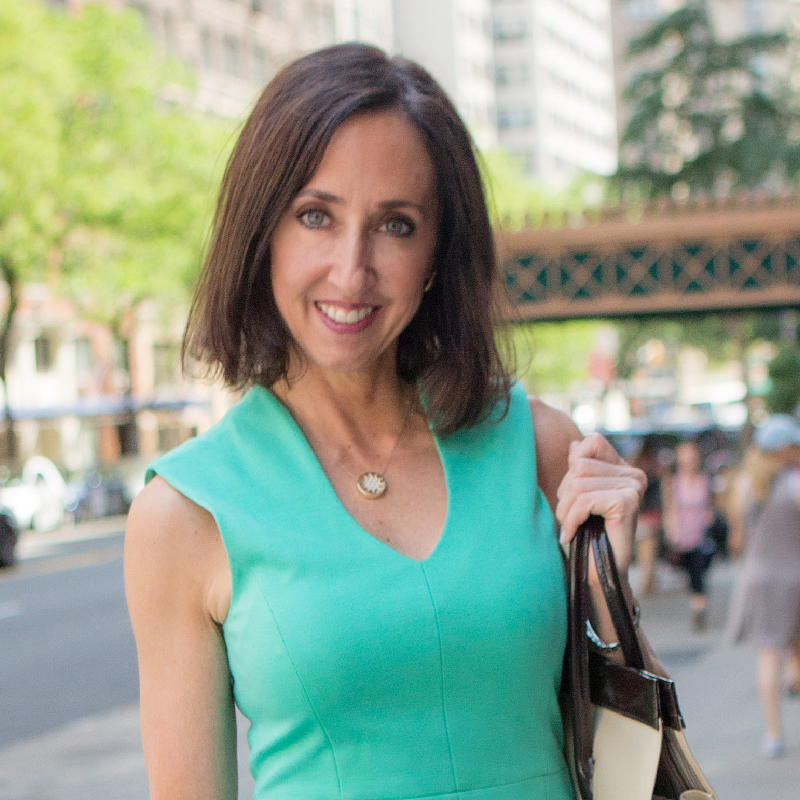 As a registered dietitian and certified health and wellness coach, I love helping busy people get healthy. It's not always easy with a busy lifestyle, but it can be done with small steps. My main speciality is PCOS. There's a big connection between gut health, PCOS, and IBS. Unfortunately, IBS can take a huge toll on quality of life. I've had great success in helping clients decrease symptoms using the FODMAP diet.
When I'm not working, you can find me biking in the hills of New Jersey!
Hear more from Martha! marthamckittricknutrition.com |@the.pcos.dietitian
Beth Rosen, MS, RD, CDN
Hi! I'm Beth Rosen, MS, RD, CDN, a non-diet Registered Dietitian and the owner of Goodness Gracious Living Nutrition, a private practice in Southbury, Connecticut. I help my clients find relief from digestive disorders such as IBS and SIBO, gastroparesis, and colitis, as well as share my knowledge as a GI dietitian with other health professionals. As a non-diet registered dietitian practicing from a Health At Every Size® lens, I have techniques and programs to empower chronic dieters, disordered eaters, and those in eating disorder recovery to mend their relationship with food and their bodies. You might have seen me talk about the connection between GI issues and disordered eating issues in online and print publications, such as HuffingtonPost and FabUPlus Magazine, or as a recurring guest on the Fox 61 Morning Show in Hartford, Connecticut. To learn more about my work and philosophy, go to my website.
My fun fact is that I started college as an advertising design major. I ended up changing my major to dietetics because I knew many of the diet messages I had heard and internalized since I was nine had to be wrong and I wanted to help others ditch diets and make peace with food. I'm honored to incorporate my weight-neutral approach into the work I do with all of my clients.
My hope is that I'm out of business soon. I know that sounds odd, but my hope for my clients is that a cure is found for all gastrointestinal diseases. I have IBS and I would be thrilled to no longer worry about flares and FODMAPs, I know my clients would feel the same.
Hear more from Beth! goodnessgraciousliving.com | @goodnessgraciousliving
Kate Scarlata, MPH, RDN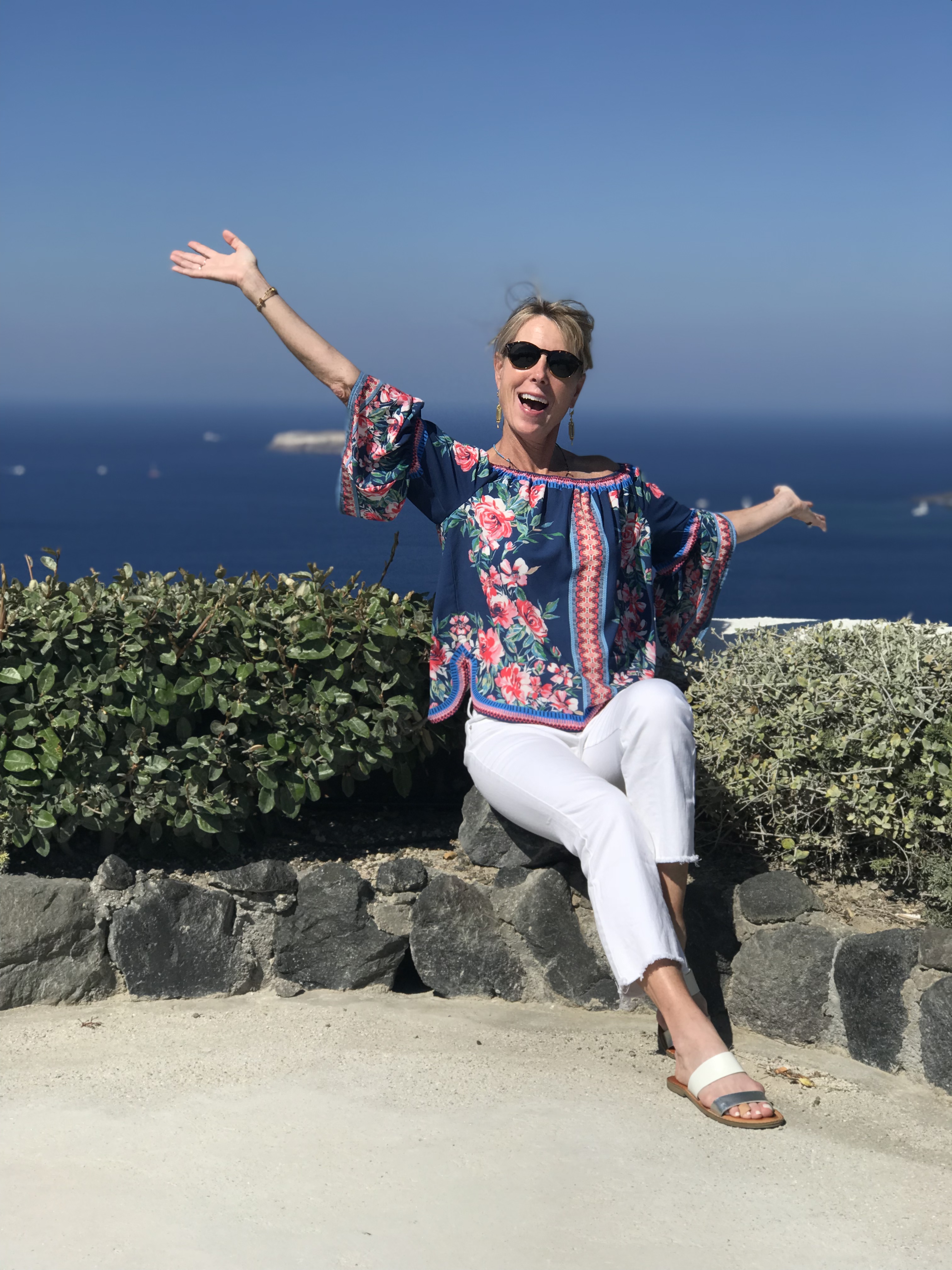 I'm a 30 year dietitian veteran! Yikes, sounds crazy to even say that! I absolutely geek out on science and I believe that nutrition has the power to heal. My area of expertise is primarily irritable bowel syndrome and small intestinal bacterial overgrowth, but I also feel very confident in providing care to individuals with inflammatory bowel disease, celiac disease, and mast cell activation syndrome. I'm extremely interested in how food and our gut microbes interact and how these interactions impact health and disease.
An interesting fact about me is that I have a somewhat complicated gastrointestinal history that includes a six-foot intestinal resection that developed from scar tissue from a previous ovarian cyst surgery. The surgery increased my risk for developing small intestinal bacterial overgrowth, which I developed in 2003. I'm grateful for the low FODMAP diet, as it has helped keep my symptoms in check so that I can live a fun-filled life with my three kids, a chocolate lab, Lucy, and my husband and partner in crime, Russ.
I hope that all people living with IBS will experience symptom relief so they can enjoy their life to the fullest. And, of course, I wish for a cure for IBS and a better understanding of this complex condition.

Hear more from Kate! katescarlata.com | @katescarlata
Janelle Smith, MS, RDN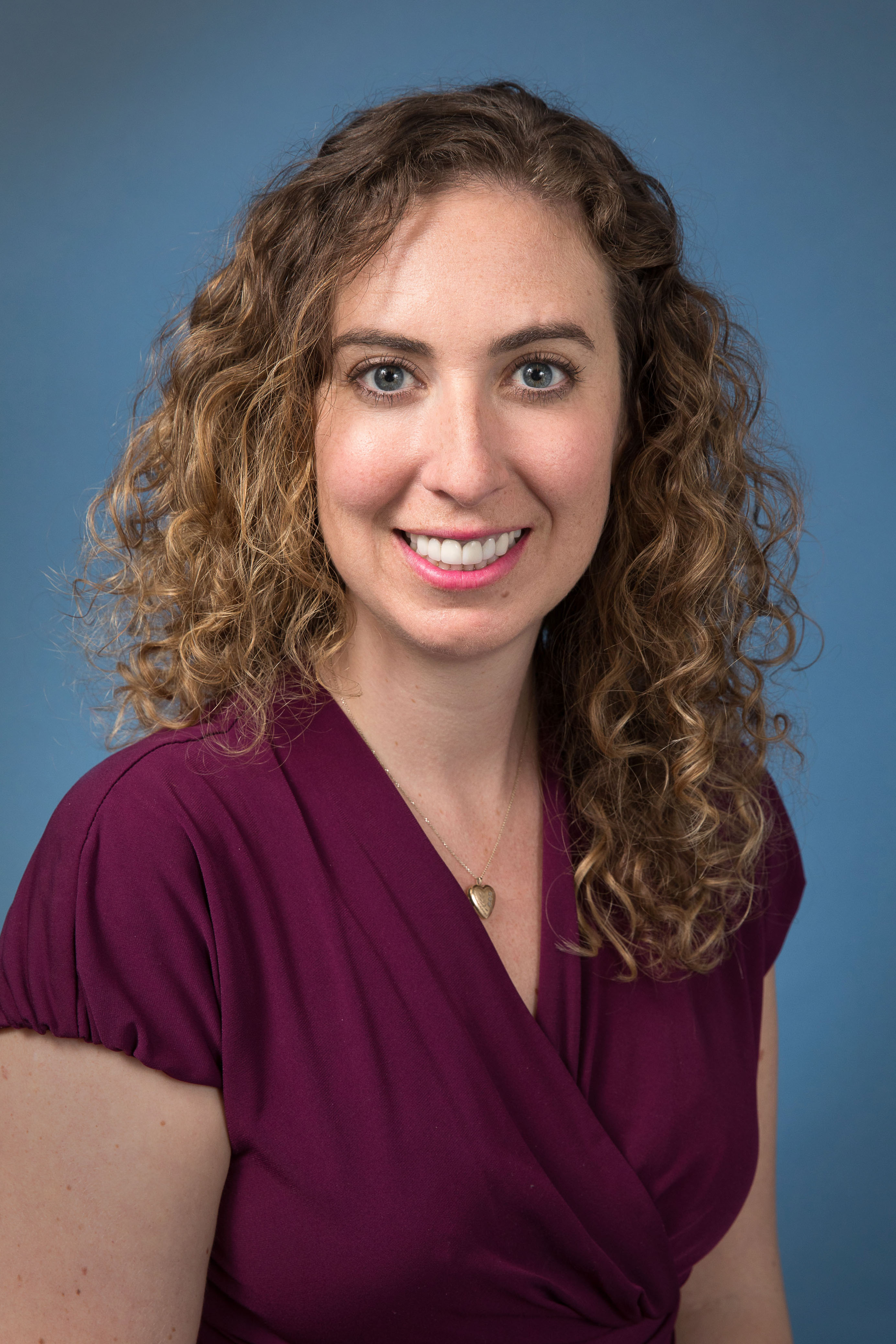 I'm a Certified Eating Disorder Registered Dietitian (CEDRD) based in Los Angeles, specializing in the crossover of disordered eating and GI disorders. I'm the dietitian for the celiac disease program at UCLA Division of Digestive Diseases and I have a small private practice with remote capability. I also integrate psychology, behavioral change, and nutrition therapy to help individuals understand and be at peace with the role that food plays in their life.
An interesting fact about me is that I became a dietitian because of my own celiac disease diagnosis over 10 years ago.
Ultimately I want my clients to feel at peace with food – to understand the symptoms they're experiencing from eating, to decide what diet changes are right for their life, and to feel free to enjoy food.
Hear more from Janelle! janellesmithnutrition.com
Kathleen Tabb, RDN, LDN, CLT
My name is Kathleen Tabb and I'm a dietitian working at a private practice in Maryland! My favorite group to work with are my IBS clients. My passion comes through my personal experience with IBS and this has sparked the dedication I have to improving the lives of others.
My fun fact is that two of my step siblings have the same name as my immediate brother and myself. Which means out of all seven of us, there are two Kathleens and two Gregorys. What are the chances?!
I hope that together we can help restore your quality of life by doing the things that you love without the added stress/anxiety that comes with a digestive condition. Don't lose hope, there's a light at the end of the tunnel.
Hear more from Kathleen! Rebecca Bitzer & Associates
Jackie Topol, MS, RD
My name is Jackie Topol and I'm a registered dietitian and culinary nutritionist based in NYC. I work with people who have digestive issues like IBS, SIBO, and GERD as well as other chronic conditions such as prediabetes, diabetes, heart disease, chronic fatigue, and PCOS. I have a strong belief in using "food as medicine" and have been a culinary instructor at the Jewish Community Center in Manhattan since 2007 where I lead cooking classes that feature foods that prevent diseases and promote good health.
My fun fact is that I co-founded the Culinary Nutrition Conference which is a full day event of lectures and hands-on cooking classes for dietitians. It will be held this year on May 8th & May 9th and Epicured will be hosting the Networking Cocktail Reception on May 7th to kick off the conference!
My hope is for patients to realize the healing power of foods and that their health is totally in their hands.
Hear more from Jackie! @jackietopolrd
The Epicured Way
All of these professionals make a difference in the lives of others by using evidence-based science to change the way that individuals with digestive issues live their lives. Epicured is also doing our part to de-stigmatize digestive conditions through research and by offering delicious, healthy food. Check out our menu to see all of our low FODMAP, gut-friendly meals! Happy RDN day!